Table of Contents
We all have choices in life, picking the Edinburgh Best Hotels for your vacation and holiday is a sound investment. Considering the Cheapest Hotel in Edinburgh is fine but that depends on what you are looking for in a memorable trip.
Best Hotels Edinburgh
What does the best mean?
Best Price? Best Value? Best Service? Best Experience?
I think we all want to avoid the cheapest hotel in Edinburgh. Can you just imagine it? When push comes to shove, we all want Best Value!
Edinburgh is a unique city in the world as it also has the magical Boutique Guest House Experience! Have you ever tried staying in a Boutique Guest House? There are not many in Edinburgh. Guest Houses vary considerably in quality – a great alternative to finding the cheapest hotel in Edinburgh, but beware! We would advise checking the official Visit Scotland Star Rating. 4 Star is ok but 5 Star is better! In fact a 5 Star Guest House will rival any of the Edinburgh Best Hotels to provide you a magical experience.
5 Star Breakfast Delight
To qualify to be an Edinburgh Best Hotels, a great breakfast is essential. While so many people in the world focus on a Michelin Star Dining experience, increasingly, science is pointing us to the importance of starting our day with the best possible breakfast to achieve longer term – better health outcomes.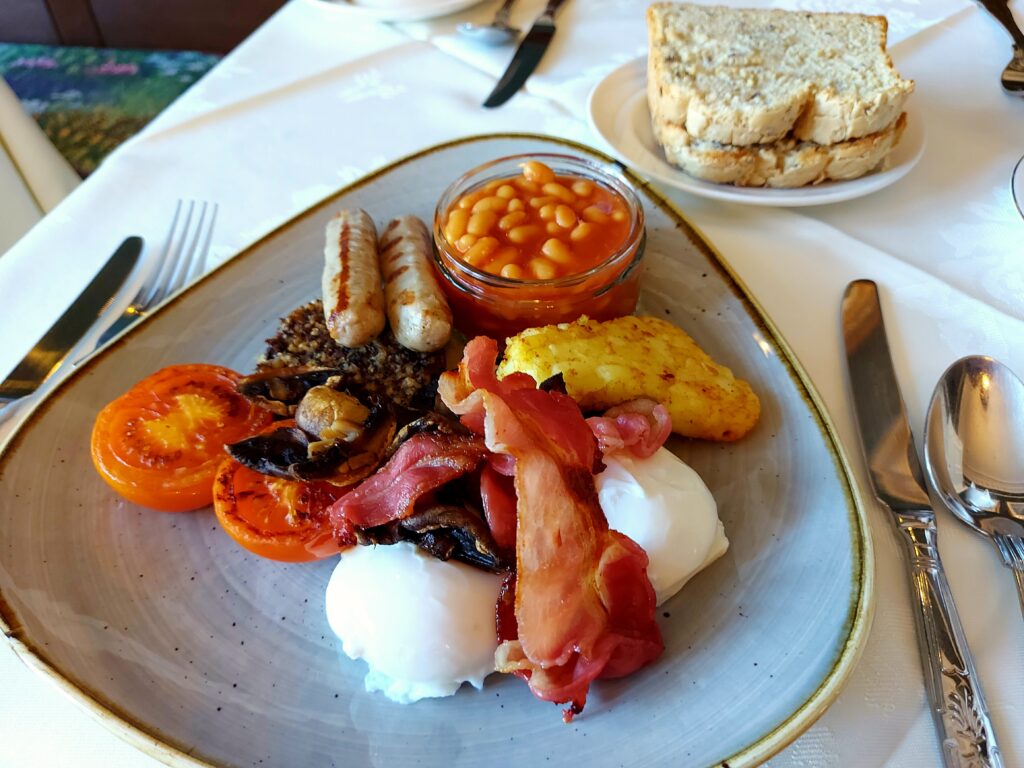 What advice rings true? Eat breakfast like a King, Lunch like a Prince, and Dinner like a pauper. Good advice attributed to Adele Davis. How do Edinburgh hotels compare to this truly Boutique Experience?
No time to think, time to bring out my gourmet breakfast delights.
View Our Luxury Rooms Here
Follow the link to explore our Luxury Rooms. Our entire website is also an excellent resource to research and plan your Edinburgh escape. From attractions to information about local high quality restaurants and anything else to enhance your stay. Best hotels in edinburgh city centre do not compare to a stay in our Luxury Edinburgh retreat.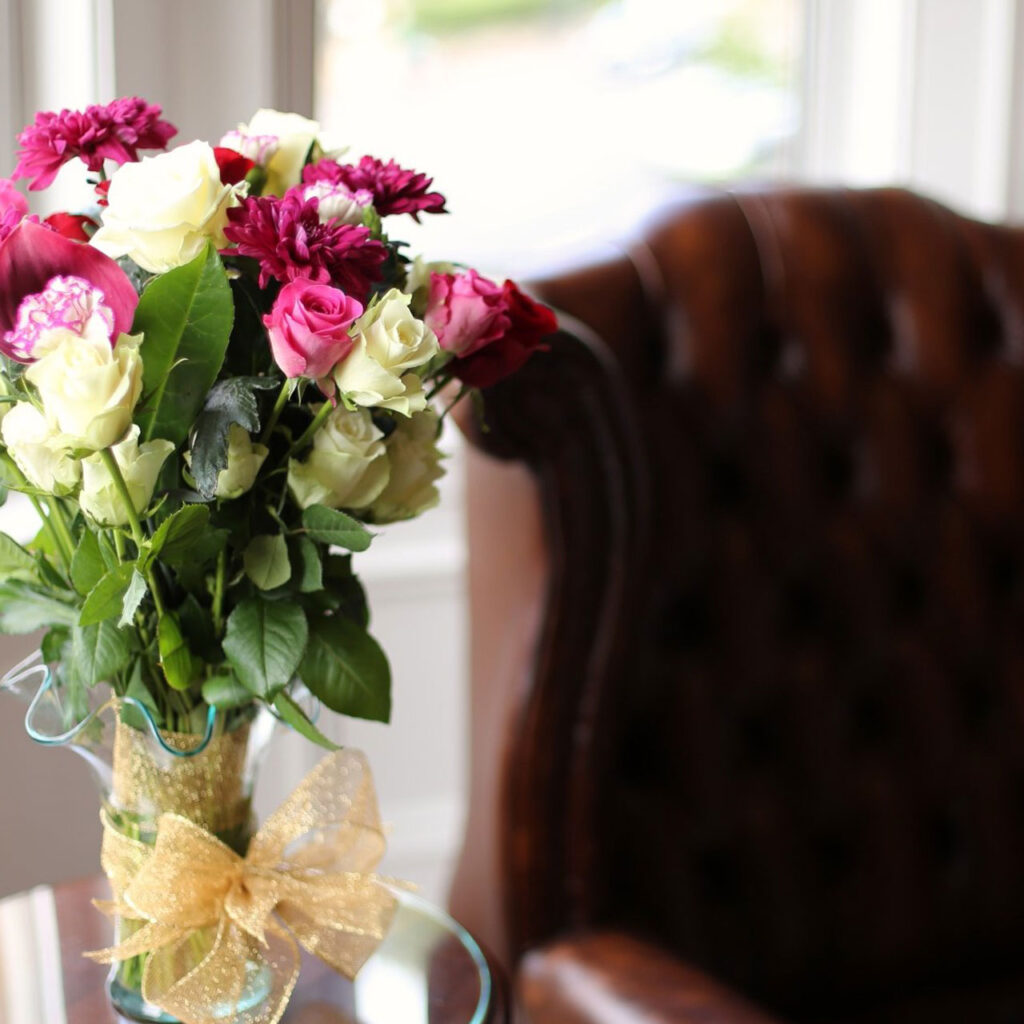 Quality and Comfort
The brilliant aspect of staying in a 5 Star Boutique Guest House over a Hotel is the personal service and attention to detail on Cleanliness and Comfort. We use quality linen and different types of pillows to ensure you will find that sweet spot of relaxtion to help you escape life for a while. A 5 Star Guest House will usually offer a comfortable lounge and common sitting areas so you are not simply trapped in your room.
The Cheapest Hotel in Edinburgh will save you money but will leave you short changed on the comfort scale. Edinburgh best Hotels luxury is right here!
It's Not A House, It's A Home
Have you ever heard that expression? The same applies to a Hotel! Are you merely looking for a Sofa to crash or would you prefer to enter a world of magical history and adventure? The Best Hotels Edinburgh will give you a story. A story of its history and the people running the show. It is our stories which make life intersting and broaden our minds. As soon as we stop listening and learning, we stop living.
Welcome To Barony House
Welcome to our world! Set foot into a Victorian Upper Middle Class Townhouse, steeped in rich history and now, brought back to life with traditional Arts and Crafts Inspired decor, original antiques and pieces which tell our story of human history. Our resident Artist has tapped into her own ancestry from the great John Ruskin to painstakingly decorate and furnish the property sympathetic to the original 1887 ideas. Luckily Barony House retains much of its period features and architecture which has now been brought back to life to share with the world! We are often voted the best hotels in Edinburgh for couples
Open our Door, we can't wait to welcome you to our world: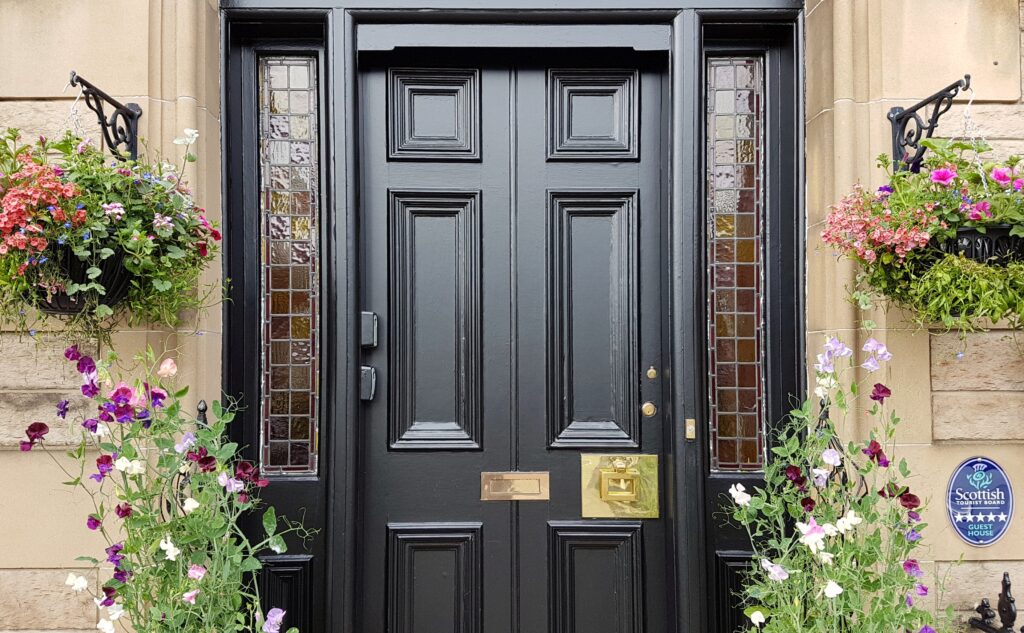 balmoral hotel edinburgh best hotels in edinburgh, scotland old town virgin hotel edinburgh waldorf astoria edinburgh edinburgh the balmoral hotel
Awards and Guides
It is difficult to navigate the internet to truly find objective testimonials. It is a dog eat dog world of Booking Websites (Like Booking .com etc) who are out to take their pound of flesh. Even reputable guidebooks have sold themselves out to the highest bidder! Commercial interests take centre stage over who goes in or out of their guides. We are featured in a few guides where money is not sought to be included in their books:
Finally, we want to mention our friends at The Scottish Tourist Board. They are responsible for inspecting our industry and providing our Star Ratings etc.
Over the years we have had many repeat guests and have hosted and met many incredible people. We Love ❤ what we do and will always welcome our new guests with warmth and provide a thought provoking stay. See you soon!

cheval the edinburgh grand witchery by the castle hotel oldķ town intercontinental edinburgh the george hotels in edinburgh the balmoral