Recommends Barony House Boutique Guest House / Luxury B&B Scotland. * Rick Steves Edinburgh 2023 Research Update:
---
* UPDATE – Hello Cameron Hewitt: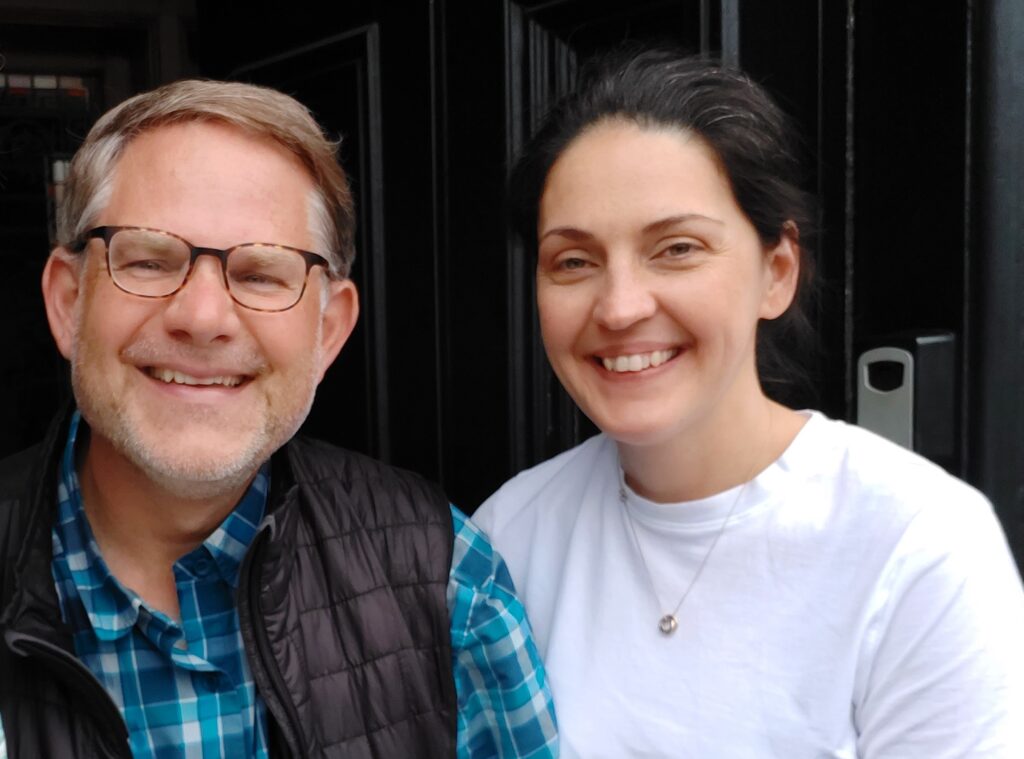 ---
WOW! – WOW! – WOW!
We were so surprised when Rick's right hand man, Cameron Hewitt booked a stay with us in Summer 2022! After the devastation to global tourism during Covid, you can be rest assured that The Rick Steves team is on the case, personally inspecting all the amazing upgrades we have made to our Boutique Guest House and supporting us in the next editions of the Rick Steves Guides for end of 2022 into 2023 and beyond!
You can read more about Cameron Hewitt's adventures with Rick Steves HERE
* NEW editions of the Rick Steves Guidebooks 2023 are being rolled out NOW! You can pre-order them direct from Rick's website however, the first Rick Steves Scotland Book – 4th Edition is available right now in ebook format. You can read a preview of our write up from Cameron Hewitt's 2022 stay at our place HERE
Are you planning your Rick Steves Scotland vacation & find selecting the perfect Rick Steves Edinburgh Hotel in Edinburgh a daunting task?
Let Rick Steves Edinburgh Hotels come to the rescue with his third edition of 'Rick Steves Scotland'!
We are delighted to be featured and you can read our Rick Steves Scotland write up on our Rick Steves Edinburgh Boutique Hotel below:
---
" $$ Barony House, the best value Boutique Guest House / Hotel of all these places, is run with infectious enthusiasm by Aussies Paul and Susan.
Their seven doubles are each named and themed and lovingly decorated by Susan, who's made the beautiful friezes and fabric headboards and created some of the art (she also bakes welcome cake for guests). One room – a suite is below, in a former servants' quarters, now a peaceful retreat with access to a kitchen (3-night minimum preferred in summer). "
20 Mayfield Gardens
tel. +44 (0) 131 662 9938 www.baronyhouse.co.uk
[email protected]
---
Rick Steves Edinburgh picks for sights and eating and sleeping; Including Hotels in Edinburgh
In-depth coverage of favorite Scottish destinations from the cities to the Highlands and islands
Rick Steves Edinburgh Great self-guided neighborhood walks and museum tours
Includes handy full-color foldout map
Rick Steves snapshot Edinburgh features us and although we will unlikely be featured in Rick Steves Glasgow, we are certainly close enough to Glasgow for his readers to consider a stay with us while in Edinburgh. Rick Steves Edinburgh itinerary is available in all of our guest rooms to help our guests reconcile Rick's suggestions with ours. Rick Steves guide to Edinburgh is another great tool. Oh, you can always Youtube Rick Steves Edinburgh to get even more tips. Rick Steves Scotland episode – yes, on Youtube.
Rick Steves Pitlochry will take you there also, perfect to go and see as part of your visit to Edinburgh. Rick Steves Britain Ireland audio tours are also available. Scotland Edinburgh Royal Mile walk is also well worth it! You might also enjoy: Rick Steves Britain Ireland audio and as always …..Dare to disobey Rick Steves in Edinburgh ?? Don't !! The team know what they are doing! We know because we have met them, several times. Listen and learn, the more we discover about our past, the better we become.
Common Questions from Rick Steves Guests:
What should I not miss in Edinburgh?
Craigmillar Castle – The most intact castle ruin in all of Scotland! Find a link to read our write up on it below our breakfast photos:
How many days is enough in Edinburgh?
There is a lot to see in Edinburgh, DO NOT try to see Edinburgh in 1 day or 2. You need at least 3 – 4 nights but we would recommend staying as long as you can.
Can you walk around Edinburgh Castle for free?
We are afraid not. Like everything in this world, there is an entrance fee. As annoying as it is in life, everything costs money.
Where should I stay in Edinburgh for the first time?
We would be absolutely delighted to host your first visit to Edinburgh. Our passion lies in sharing this city with you. Why? Because we are from the 'new worlds' ourselves. We are from Australia and like you, we love historic experiences. We have seen enough boring 'Disney' to last a lifetime. We prefer Rick Steves visitors because you guys are on the same page as us. We can help you discover Edinburgh and enjoy it like a local, not only as a tourist. 🙂
Enjoy our Award Winning Breakfasts each morning: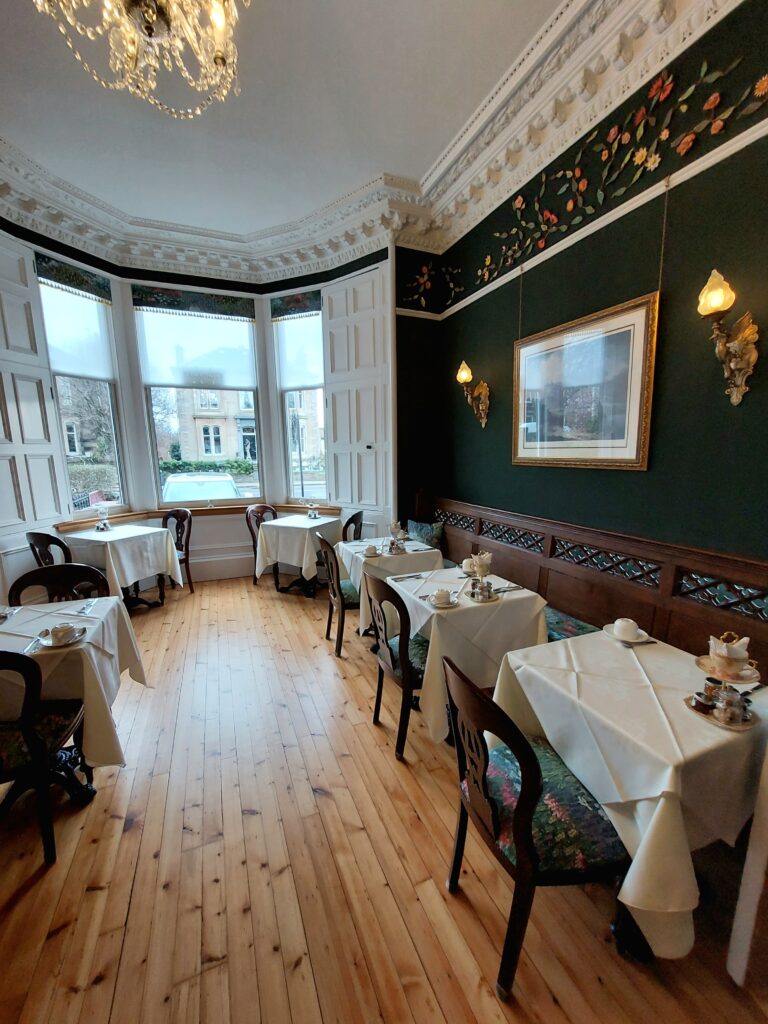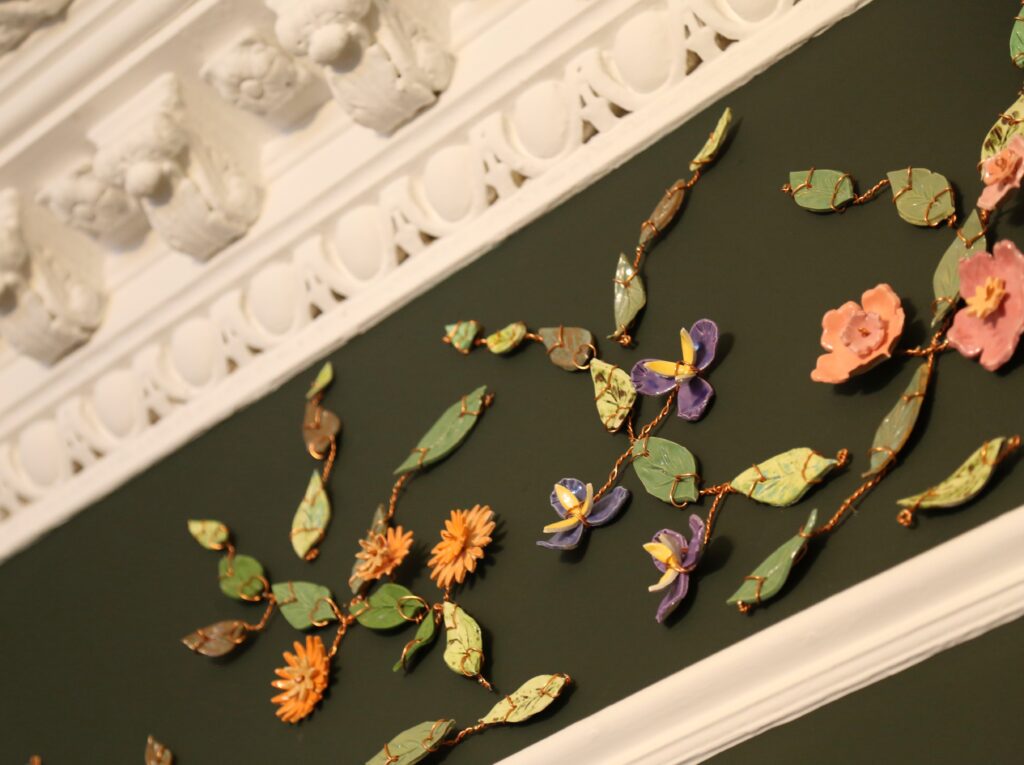 Here are links to some of Edinburgh's must see Attractions:
Craigmillar Castle: Featured in the Netflix movie "Outlaw King" starring Chris Pyne, he played Robert The Bruce who was the first King of Scotland. We highly recommend Craigmillar Castle because the best part about this castle is you will most likely be one of only a few people visiting! A truly unique experience in the UK's second most visited city – Edinburgh.
Arthur's Seat: Edinburgh's #1 attraction! The nature lover will love this 'must see' attraction and luckily Barony House is perfectly positioned to start a hike to the top because we are only a 19 minute walk to the base from our front door!
National Museum of Scotland: A quick walk from Barony House, this is a must see. TIP: Go to the secret roof terrace for the Best views!
The Palace of Holyroodhouse: A must see for us New Worldies! Walt Disney would pay billions to have this attraction transported to L.A.
A big thank you to Rick Steves Edinburgh and the team for the fabulous write up and for featuring Barony House in this essential travelers guide.
2022 / 2023 and beyond: We were delighted to host Cameron Hewitt's stay with us in June 2022 and discover just how much synchronicity we have with The Rick Steves philosophy. We are so looking forward to welcoming Rick's future guests and sharing all that Edinburgh has to offer. From the incredible history to the timeless architecture. The more we learn about our past, the longer we live as we experience times before we were born. A different age, where people were not so different to how they are now. The adventure lies in the discovery and we can help you find what you are looking for here at Barony House in Edinburgh!