Table of Contents:
What are you waiting for? Michelin Star Edinburgh restaurants await:
What are the 4 Michelin Star restaurants in Edinburgh? No, wait there are currently 3 (see below). What are the top restaurants in Edinburgh? Read More below:
When staying with us at Barony House, 5 Star Boutique Guest House / Luxury Boutique Hotel, we are lucky to have a few Michelin Star Edinburgh options in our great city. The closest is the Condita restaurant which, according to Google Maps is only a 10 minute walk from our front door, straight up the main road.
You need to book early. Michelin Star Edinburgh restaurants are very popular so we recommend booking as far in advance as you can. Luckily Edinburgh has a few to choose from.
Below, we have links to our 3 Michelin Restaurants in Edinburgh Websites. We recommend booking these in advance:
Below, we have links to other top Edinburgh restaurants which although are not Michelin Star, are very good:
Common Questions:
How many Michelin Star restaurants are in Edinburgh?
There are currently 3:
Condita Edinburgh
The Kitchin, Edinburgh
Restaurant Martin Wishart
Does Scotland have any Michelin Star restaurants?
Does Witchery in Edinburgh have Michelin Star?
No, it does not but it has great food
Which UK city has most Michelin Star restaurants?
Michelin Star Breakfast Anyone?
Now that you have decided on dinner, what about breakfast? Luckily here at Barony House, we have built a reputation over the years for our world class breakfasts. I don't think any of the restaurants above will do Michelin Star Pancakes?
Susan is our chef and cook and is an obsessive "foodie" who used to own a food blog. It ended up going viral in the United States. She also designed all the rooms, hand painted our guest mugs and is raising 3 children. Are her Michelin Star Pancakes worth a Star? Maybe a Star for effort?
See our special Aussie Pancakes above? Who needs Michelin Star Pancakes when you can enjoy these plus many other secret recipes for Breakfast.
Book your next holiday to Edinburgh, Scotland with us at Barony House. Our location is perfect, we have plenty of FREE PARKING all around us and experience the warmth of our hospitality and our obsession for high quality, home cooked food for Breakfast. Our Michelin Star Pancakes might be missing the Star but many of our foodie guests describe them as "delicious".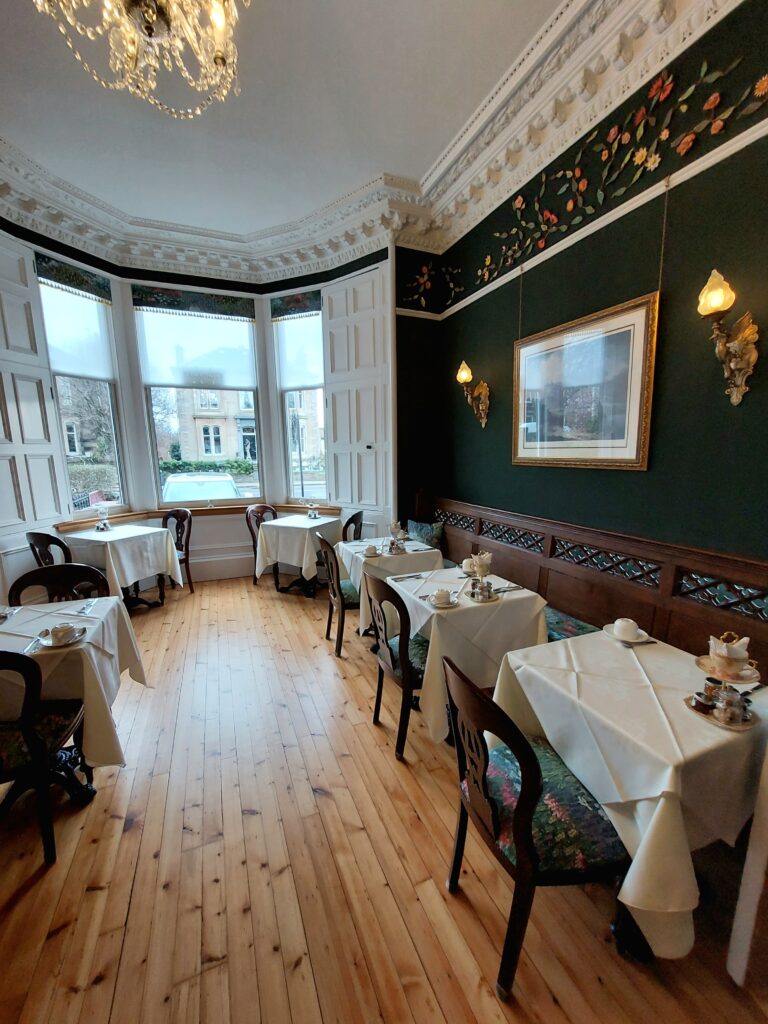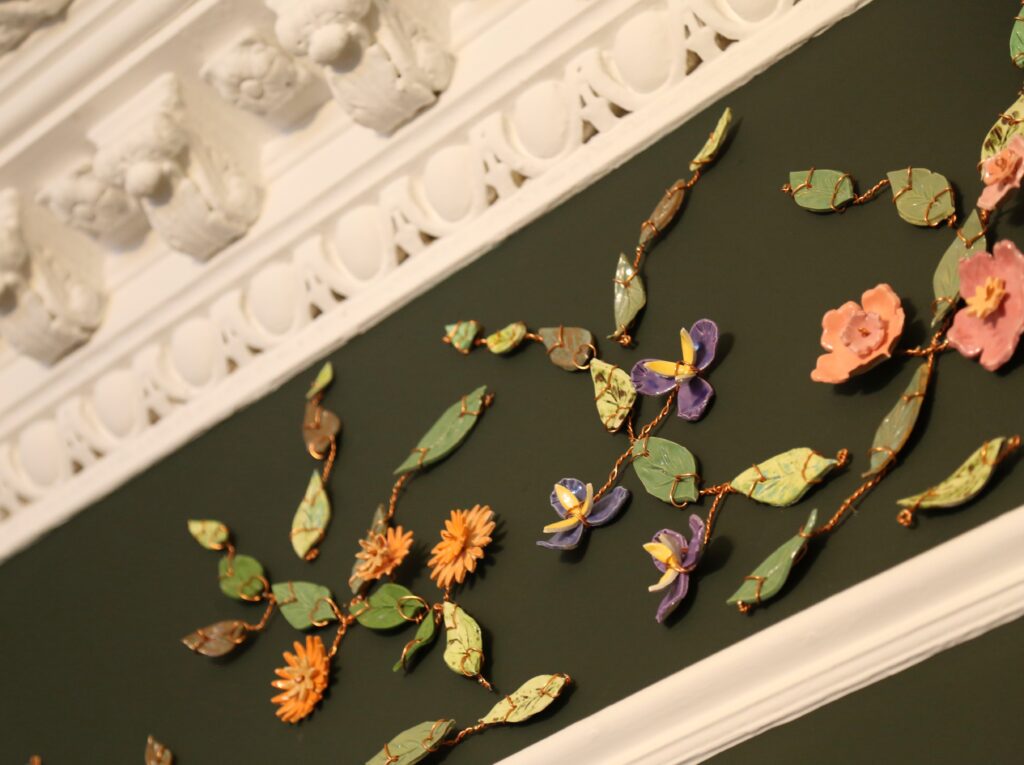 Want to visit something special while you are here? Try Craigmillar Castle
What is a Michelin Star?
Michelin stars are part of a restaurant rating system from the famed Michelin Guide, which was devised by the Michelin brothers, André and Édouard, who owned a tire company—yes, that tire company—in France. For more than a century, the guide has helped shape the fate of chefs and restaurants across the world. If you earn a Michelin star, you become a star, or so the thinking goes. Michelin Star Pancakes anyone? Here's what else you should know about Michelin stars and what it takes to earn one.
History of the Michelin Star:
The guide was first printed in 1900 and was given away for free. Inside, it had maps, tips on how to change a tire, and where to find lodging, restaurants, and gas stations. Michelin stars didn't appear in the guide until 1926. The brothers hoped that by showcasing all the places one could go with an automobile, more people would purchase a vehicle, and thus, more people would buy (Michelin) tires.
The Michelin Guide's history is noteworthy because not much is known about its inspectors, who are responsible for making the vital decisions that control the fate of many restaurants and chefs. The Michelin Guide also has its share of critics, most of whom believe the guide is biased toward French restaurants, is arbitrary in its selections of restaurants that earn Michelin stars, and is out of touch with current dining trends.
All being said, the guide seems to be adapting to cultural changes. In fact, Michelin just made history by releasing its first ever Singapore edition, in which it awarded stars to street stalls for the first time. We can't imagine Michelin Star Pancakes to be popular in singapore, but you never know!
How to Earn a Michelin Star Edinburgh?
If Michelin Star Edinburgh is determined by a tire manufacturer, what makes it so special? First, you should know that Michelin only operates in certain regions, so unless your restaurant is located in an area the guide covers, you can't be considered.
Before you put your time and energy toward earning that elusive star, consider that Michelin uses anonymous inspectors to evaluate restaurants, and you never know when to expect one. They'll look to be seated quickly, served attentively, and delighted by food that is well beyond an average meal. Michelin Star Pancakes for desert maybe?
Devil in the detail:
No one knows for sure what is takes to earn a Michelin Star, but there are stories online from chefs who have earned at least one star. A meticulously clean kitchen, a staff that pays the utmost attention to detail, and dishes that are prepared with a French accent tend to receive attention from Michelin. Crepes are a very traditional French food, maybe the Michelin Star pancakes idea will come second to crepes? To get on the company's radar, build a reputation with local bloggers and food writers (and then with larger publications) to get your name out there. Maybe our Michelin Star Pancakes without the star can achieve a star for effort instead.
After You Earn a Star:
Once you earn your first star, you can expect a lot of new business and international media attention, but also a lot more pressure. In fact, earning a Michelin Star Edinburgh can take an emotional toll on chefs as they strive to maintain their starred status after being recognized by the guide. You should be especially prepared if you earn a star in a small town. After earning one star, you may want to work on advancing to two and then three stars. Unfortunately, this can take years, even decades to occur, so make sure you understand that in order to avoid burnout.
While a star is sure to bring in an influx of new customers, it can also bring many changes to your business. You'll find that there's a magnifying glass on what you say and do, as you become more of a "personality" than a chef. Your service staff might notice that customers become more snobby, but tips may also increase. Your line cooks may have to become more robotic if you hope to maintain the consistency that Michelin demands of its starred establishments. Michelin Star pancakes might be frowned upon for being Aussie instead of French? Our aspiration for Michelin Star Pancakes might be the death of us, afterall.
A Career Goal?
If earning a Michelin star Edinburgh is a career goal, one should be well aware of what this rating actually entails. If not so sure, or not in a Michelin-covered area, there are plenty of other ratings attainable, such as stars from Forbes Travel Guide, which covers many regions. Michelin Star Pancakes or Gold Star Pancakes?
*whew* with all that intensity and prestige associated with Michelin Star, thank goodness you can enjoy Michelin Star Pancakes "Aussie" style without the star. There are also many Michelin Star Edinburgh Chefs who work at many great restaurants in Edinburgh. Although the restaurant the Michelin Star Edinburgh Chef works in might not be officially Michelin Star, the chef will produce Michelin Star Restaurant Edinburgh / Michelin Star restaurants Scotland quality food.
edinburgh and the lothians scotland, edinburgh michelin star restaurant, itinerary get my edinburgh, edinburgh itinerary get my, michelin star restaurants glasgow, michelin star edinburgh 2022, michelin star restaurants in scotland, amazing michelinstarred restaurants, edinburgh michelin star restaurants, michelin starred restaurants