Why Barony House is amongst the best or THE best luxury 5* Hotels in Scotland?
Barony House is a family operated Luxury 5 Star Guest House / Bed and Breakfast in Edinburgh, Scotland. We care about your vacation in Scotland and offer the ultimate escape from the outside world.
Best Luxury 5* Hotels in Scotland Photos:
Best Luxury 5* Hotels in Scotland Breakfast: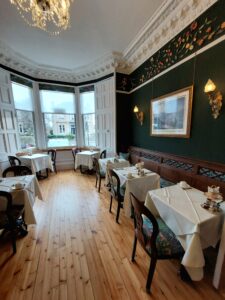 Our breakfast room is drenched in morning sun everyday. What a better way to start your day than in a sun-filled room with an award wining hot breakfast, coffee and friendly chat?
We are always honoured to receive such great reviews from our guests, for example, Lisa wrote:
'Fabulous Stay!
We recently spent 5 nights at Barony House and could not have been more pleased. There are several bus stops just a block away. Edinburgh is so easy to get around by public transport! Barony House is in a great location and is a beautiful building. Breakfast was yummy, and had lots of options. Paul will keep you well informed and entertained. Best place we've ever stayed!'
Enjoy a pre dinner drink of night cap in our Club Room. This room is yours to enjoy while staying with us. Furnished with chesterfield sofas and an honesty bar, you will feel you have stepped into your very own James Bond Movie. Only in The Best luxury 5* hotels in Scotland.
Barony House has an enviable location compared with other Hotels in Edinburgh. We are perfectly positioned to the south of the city and we are close to the old town but without all the noise from the centre. Also we are situated exactly halfway between the 2 major Castles in Edinburgh. Another reason why we are the best luxury 5* Hotels Scotland. Read about our visit to one of them below:
Did you know Craigmillar Castle is just a short distance away? The castle of Craigmillar is one of the most perfectly preserved castles in Scotland. However, even today the castle retains the character of a medieval stronghold. Earlier, building began in the 15th century, then over the next 250 years the castle became a comfortable residence surrounded by fine gardens and pastureland. Above all, the castle's history is not only closely involved with the city of Edinburgh, but plays an important part in the story of Mary Queen of Scots. Ultimately, she fled to Craigmillar Castle!
What are you waiting for?  Book your vacation in The Best Luxury 5* Hotels in Scotland – Barony House for a most memorable stay!
Remember Breakfast?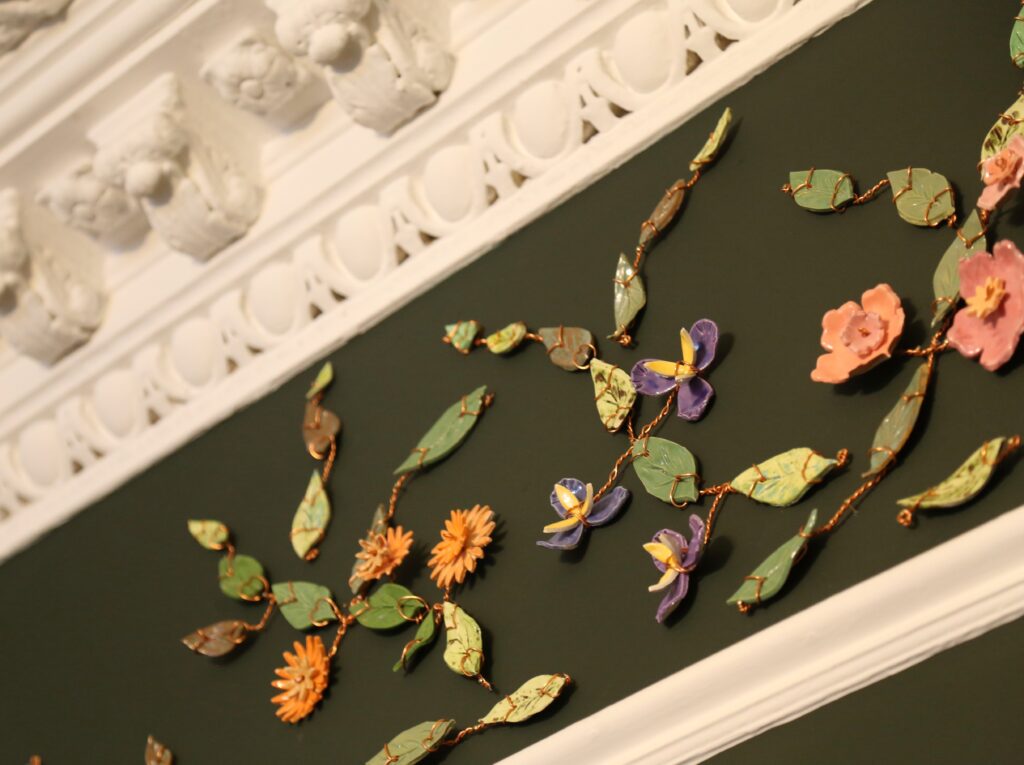 Susan is your chef. She is a self-confessed "foodie" having once owned a food blog which went virual in the United States after she invented her own copy cat recipe for the ferrero rocher chocalate. Why buy them when you can make your own? She also filled her blog with many recipes she invented which gained her a strong following.
Sadly running the best luxury 5* hotels in Scotland and raising 3 children did not give her enough time to continue the blog but her passion still remains. Any dish she makes is done with care and attention to detail you would only find in top restaurants. Well, Susan's home cooking is the best way to set you up for a full day sightseeing in Edinburgh.
Bon Appetite!
BOOK NOW to secure your room in the best luxury 5* Hotels Scotland. Yes are Aussie but we are now proud to be Scottish Aussies. See you soon and thank you for your support.