Backroads Scotland Tours #1
Edinburgh Cycling Tours with Backroads Scotland Tours. Backroads Edinburgh Scotland Hotels. Backroads Scotland Hotels. Backroads Edinburgh Hotels. https://www.backroads.com/award-winning-tours/scotland Edinburgh Bike Tours.
Table of Contents
Active Travel
There is a lovely emerging activity in Edinburgh. Cycling. What better way to see this amazing city than with the best Edinburgh Cycling Tours #1 experience. Edinburgh Bike Tours and Backroads Scotland Tours will also give great advice on cycling all over Scotland.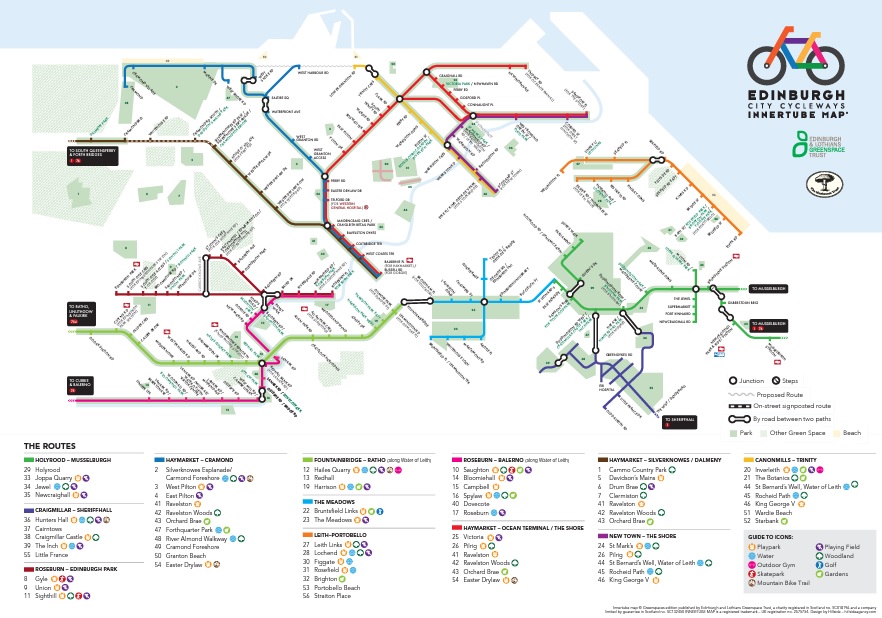 Select the image above to open the map and download a clear PDF copy you can use to zoom in and plan your Edinburgh cycling tours.
Loop from Edinburgh Waverley
This is now ready to ride! The Council are always making sure you can get around on your Bike!
Innocent Railway Path Loop
During Lockdown, this tunnel was completely lit up. It is now really safe and fun to ride your bike through the old railway tunnel!
Active Travel is becoming a new way to explore and really experience your surroundings. Scotland and Edinburgh has some of the most stunning landscapes in the world and although it may seem daunting to ride a bicycle around Scotland, with new technology in the form of Electric Bikes and the use of Active Travel Tour companies, the future for Active Travel looks to be a whole lot more exciting.
Edinburgh now lends itself to a full cycling experience with many tour operators now offering a cycling tour.
At Barony House, Edinburgh we have cycling paths right outside, allowing you to explore by foot and bike with comfort and ease. You can start each day with one of our award winning breakfasts then jump on your E-Bike to explore some local sights! We also have plenty of space to store your bikes.
5 Star Breakfast
We understand how important it is to have a nutritious breakfast. Scotland has some of the best produce in the world and we love to showcase the best ingredients. We always seek to bypass supermarkets and go straight to source. Honestly you can taste the difference! People often ask us for our secret to our amazing breakfasts and without giving anything away, we can say a key ingredient is FRESH and made with Love ❤️. We can't wait to host your stay on your next Active Travel Adventure to Edinburgh Backroads Scotland Hotels.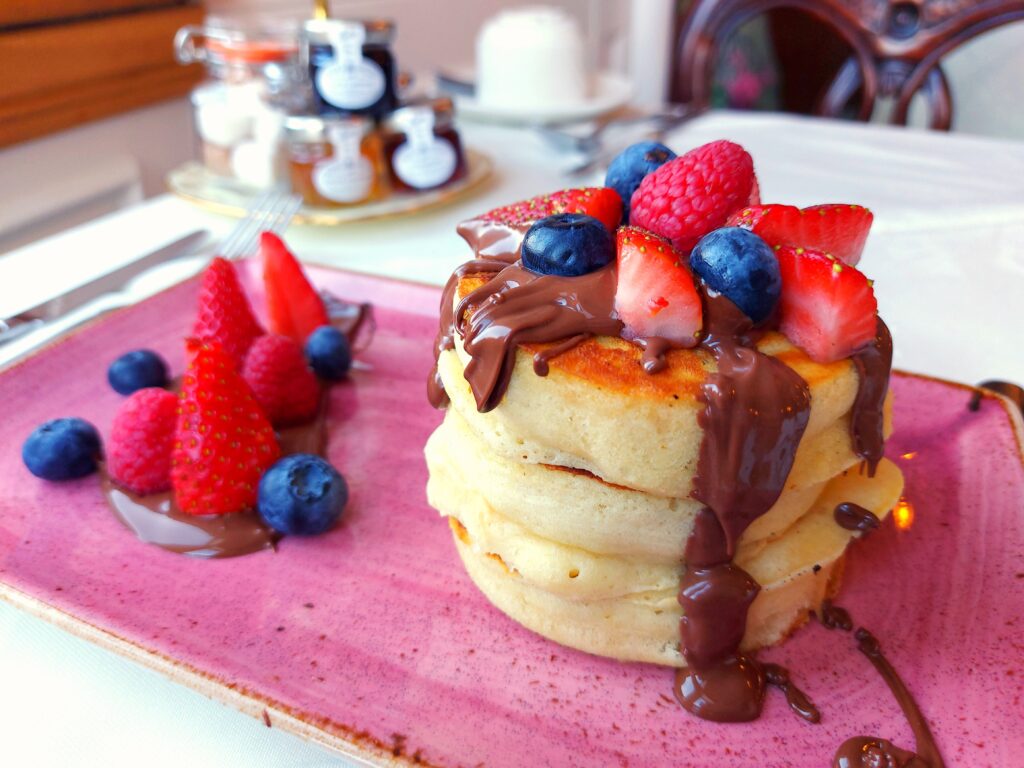 Enjoy one of our MIchelin Star quality breakfast dishes in our stunning dining room experience: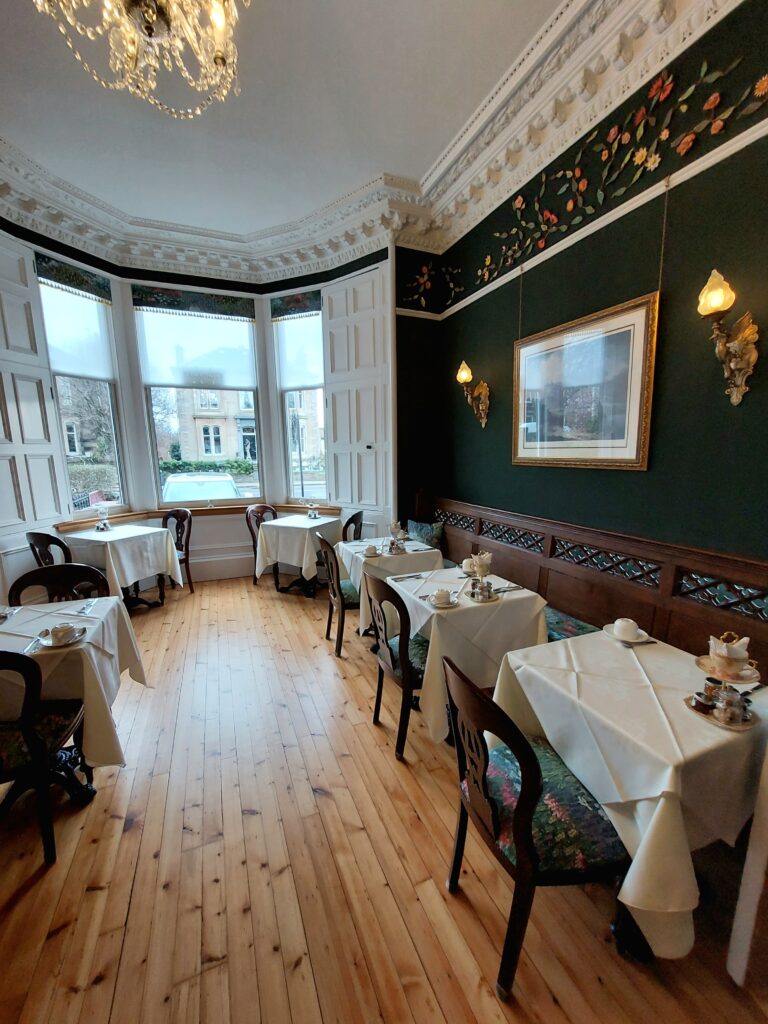 Explore Our Luxury Rooms Here
What about attractions?
We are very lucky to be located exactly halfway between the 2 Castles in Edinburgh! We have Craigmillar Castle to our South East and Edinburgh Castle to our North West.
Cycling to both is very simple with our cycle lanes and even easier with an E-Bike!
Bike Tour Links
Why not use a Cycling Tour? Take all the hassle out of trying to plan your own trip:
LINK TO EDINBURGH BIKE TOURS HERE
LINK TO A WEE PEDAL BIKE TOURS HERE
The guys above are very reputable, contact them to arrange a cycling tour which matches you.
We are a perfect Backroads Scotland Tours Edinburgh Hotels stop to continue your passion for active travel with us in Edinburgh, we look forward to hosting your stay.
When you have so much active travel on your vacation, it is important to incorporate a luxury stop. Unwind and relax in our officially accredited 5 Star Boutique Guest House in Edinburgh. Our 5 Star breakfasts will really set you up and by the time you have left us, you will feel relaxed and ready to take on the next leg of your journey or take that sad trip back home. Explore our website, it is a great resource to discover local places to dine or to hunt for that next attraction to explore.
Don't be fooled by the size of Edinburgh. You might think it is small but it is actually filled with so much to see that you will require at least a 3 night stay to get a real feel for the city.

edinburgh bike rental tartan bike tours edinburgh tours edinburgh sky to sea bike tour edinburgh attractions pedal pub edinburgh backroads scotland tours cycling routes around edinburgh