Time to think about your Christmas Booking for 2023.
Edinburgh Christmas is a special time. At Barony House we go all out with the decorations to rival The Dome Christmas and celebrate the joy this festive season! BOOK NOW to reserve your room. Christmas time lends itself to the warmth of Christmas lights, carols and good feeling.
---
We are Christmas crazy here,
definitely our favourite time of year,
come join us for Christmas cheer!
---
Every year, Edinburgh hosts a winter festival in town however it matters not what happens outside Barony House. When you stay with us, you are assured of a real Christmas feeling in Edinburgh.
Our Stunning New Boutique Dining Room lends itself perfectly to an Edinburgh Christmas: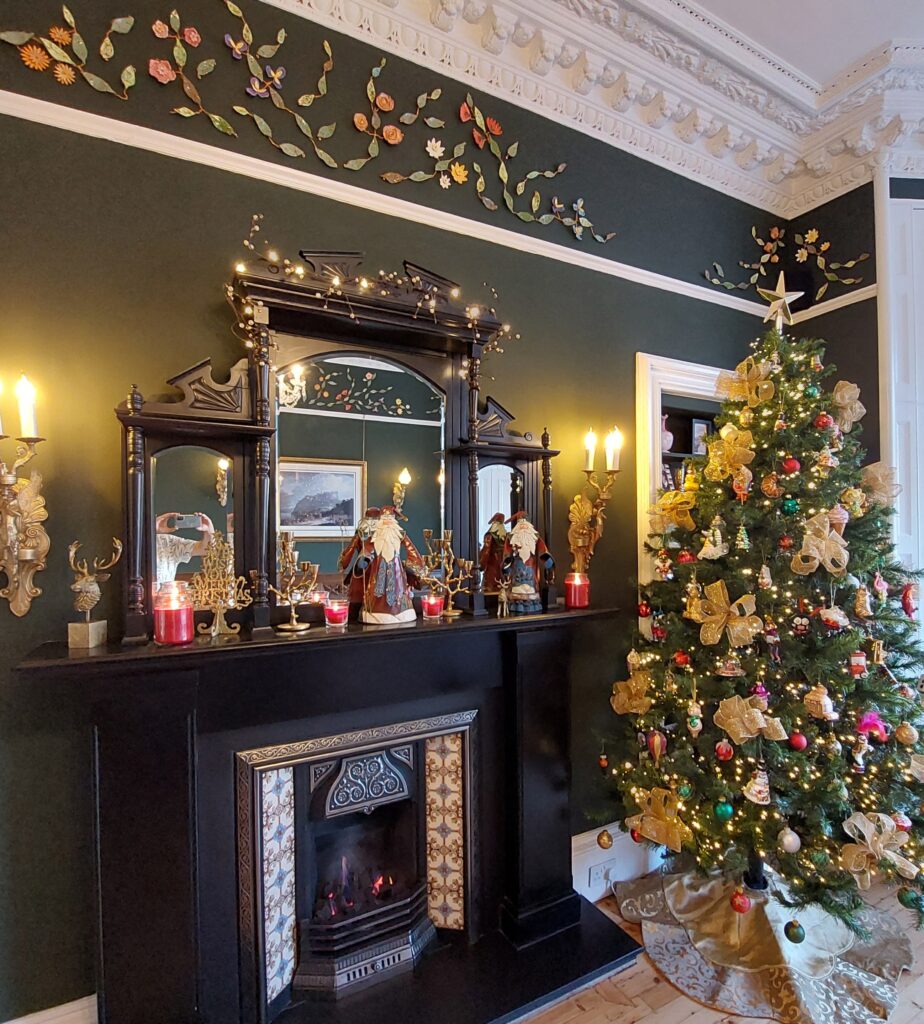 An Edinburgh Christmas feeling in Barony House is more than just decorations. Let us share our thoughts on what Christmas means to us:
It brings out the heart and soul of the community;
It is a celebration of the love and joy in our hearts;
It unifies us all, rising above politics and conflict;
It empowers us to be extra kind and think of others;
It is a time to express love & gratitude to our family, friends & colleagues;
It is a time for forgiveness, laughter and a celebration of life;
It is a time to feel positive and look forward to a prosperous future.
We look forward to an Edinburgh Christmas kicking off in full swing this year. Decorations will be up and there will be plenty of things to do in Edinburgh during Christmas. Edinburgh at Christmas time is packed with Edinburgh Christmas events. Last year, there was a real buzz around Edinburgh Christmas 2022 but now, in 2023 – with no risk of lockdowns, Christmas in Edinburgh Scotland will be truly magical! We have also heard, the Edinburgh Christmas market in 2023 will be bigger and better than ever!
Edinburgh Christmas Spreads to The Servants' Quarters: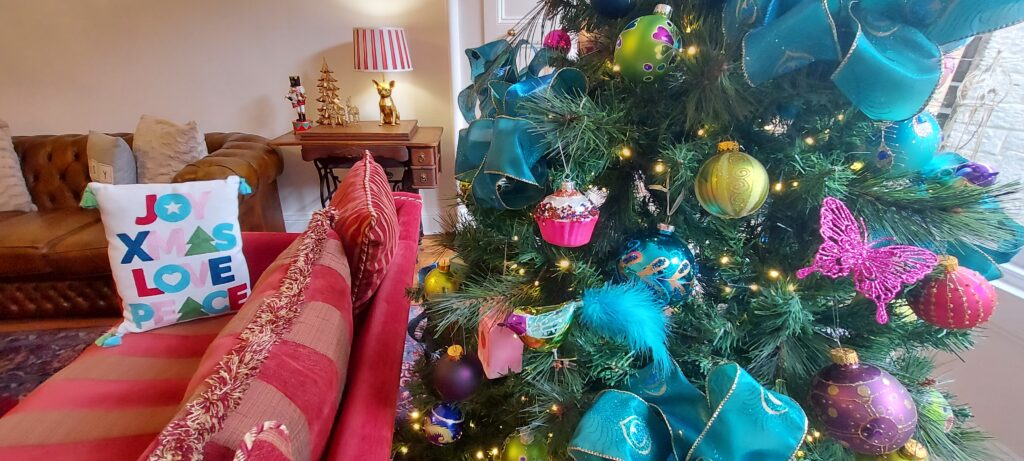 Book your Edinburgh Christmas Experience Getaway with us HERE. We are eager to welcome you into our Christmas spirit and assure you a great escape from reality. Don't forget you will enjoy our breakfasts each morning to set you up for a full day of exploration.
MERRY EDINBURGH CHRISTMAS!! Hope to see you soon! Here is a lovely Christmas poem to provoke your Christmas spirit:
A Christmas Poem:
I have a list of folks I know, all written in a book,
and every year when Christmas comes, I go and take a look,

and that is when I realize that these names are a part
not of the book they are written in, but really of my heart.

For each name stands for someone who has crossed my path sometime,
and in the meeting they've become the rhythm in each rhyme.

And while it sounds fantastic for me to make this claim,
I really feel that I am composed of each remembered name.

And while you may not be aware of any special link,
just meeting you has changed my life a lot more than you think.

For once I've met somebody, the years cannot erase
the memory of a pleasant word or of a friendly face.

So never think my Christmas cards are just a mere routine
of names upon a Christmas list, forgotten in between,

for when I send a Christmas card that is addressed to you,
it is because you are on the list that I am indebted to.

For I am but a total of the many folks I met,
and you happen to be one of those I prefer not to forget;

and whether I have known you for many years or few,
in some way you have a part in shaping things I do.

And every year when Christmas comes, I realize anew,
the best gifts life can offer is meeting folks like you.

And may the spirit of Christmas that forever endures
leave its richest blessings in the hearts of you and yours.

by Helen Steiner Rice
CHRISTMAS SURPRISES IN OUR TREE:
Susan has been collecting Christmas Tree decorations for decades. Each year she brings them out for display on our huge Christmas Tree, sitting in our dining room. It just isn't a Christmas Edinburgh without her decorations. A Christmas tree with a personal touch.
Merry Edinburgh Christmas! Thank you for your support!
Anything else to see in an Edinburgh Christmas?
While you are here, if you are keen to see some non-Christmas, traditional Edinburgh attractions, you can read about our visit to our local castle. Edinburgh Castle at Christmas will be fantastic but during our clear winter days, Craigmillar Castle can provide that extra level of romance: