Table of Contents
Barony House is the closest place to the town centre to have free public parking. Enjoy our unique best Edinburgh Hotels experience and enjoy having a place to park your car! We are very lucky to also have 2 x full size Private Car Spaces directly out the front.
Over the years, we have been visited by many beautiful cars. If you are arriving with your Super Car or Vintage Car, please contact us to reserve a FREE private car space when booking.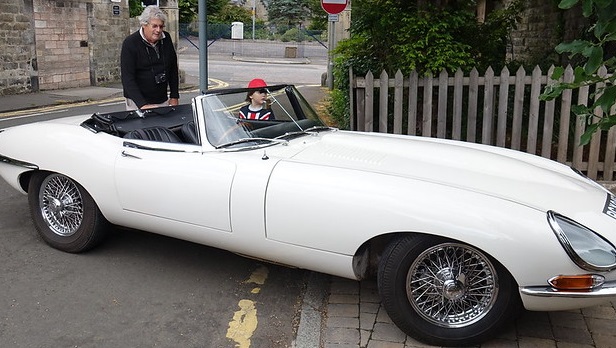 We are also lucky to be one of the closest Luxury 5 Star Best Edinburgh B&B with Parking, to the city centre.
CLOSEST FREE PARKING to Edinburgh City Centre:
We have 2 x Full Size, Free Private Car Spaces directly out the front plus right next to us, we have our local side street with CCTV covered free parking.
Our location is a very safe area with all of our quiet surrounding streets also offering free parking outside of the permit bays.
Please get in touch with us to reserve a private car space or else, the CCTV parking is available and very safe, we park our own car there.
We are located on the main road into the city centre. Taking your car into the town is not a good idea. Edinburgh is a very small place, easily walkable and many fast, efficient and inexpensive transport options available.
We recommend you park your car in our location then just leave it. Have your holiday and focus on seeing the numerous Edinburgh sights, all easily accessible from our front doors.
It is also more relaxing to enjoy one of the many Edinburgh pubs without the worry of driving home.
Boutique 5 Star Luxury Edinburgh B&B with Parking
Where else can you find all the luxury of a fully accredited 5 Star Boutique Guest House, combined with a place to park your car? If you are touring around Scotland, it is very convenient to stay at our place where you don't have to worry about parking. Location is perfect, we are still so close to the city centre but also surrounded by key Edinburgh attractions in all directions. Only at the best Edinburgh Hotels with Parking.
Motorcycle Parking – Best Edinburgh Hotels with Parking
Yes! We also have this covered. Not only do we have plenty of space for your motorbikes, we also have a cast iron fence you can chain it to. If you are visiting Edinburgh with your motorbike, don't forget to consider packing extra secuirty. If you intend to tour around Scotland, you can contact this company: Saltire Motocycles, who you can arrange to hire specialised anchor equipment to you.
CHEERIO 👋 SEE YOU NEXT VISIT 🙏