Table of Contents:
Do you want a Luxury British Boutique Hotels experience or a Luxury Airbnb Edinburgh experience? What are the differences?
Luxury Airbnb Edinburgh accommodation is usually self-catered (no breakfast), self check-in style. Guests don't often come into contact with the owner running the accommodation and very little or no hospitality is offered.
Without a doubt, a Luxury Boutique Hotels experience is way better than a Luxury Airbnb Edinburgh experience. Luxury Boutique Hotels are usually run by a small team who are embedded deep into the local community and offer lots of hints and tips to share about the city you are visiting and cook up a great breakfast to get you started each day.
Most importantly, Luxury Bed and Breakfasts or Guest Houses / Boutique Hotels are properly regulated and ensure your visit will be safe and comply with all regulations. Luxury Airbnb Edinburgh places are random spaces any old person will throw up online to make extra cash. The family running Barony House take pride in looking after all guests to ensure you have the best possible experience! Barony House in their own words:
We are a young and vibrant family, originally from Australia operating a safe, fully compliant Class 7 Boutique Hotel under Edinburgh planning laws:
We discovered Edinburgh after participating in an international 5 month home exchange. Falling in love with Edinburgh, its people, culture, architecture and history was a pleasant surprise which lead us to settling here, our new home.
Our passion for Edinburgh, its medieval beauty and surrounding natural wonderland keep us enthusiastic about living life to the full in this outstanding city – Is our place the best airbnb Edinburgh?
Click here to book your stay with us, we'd love to meet you!
Edinburgh is a city which keeps on giving. The more time we spend here, the more we learn about our past and the more we have become integrated within this special community.
Over time we have discovered and supported many local, excellent places to eat as well as finding unexpected, hidden attractions the regular tourists are not aware of. A Luxury Airbnb Edinburgh experience will provide shelter but not a home.
We have also researched the best tours to book for a Highland experience and the best way to see Saint Andrews, the home of Golf.
Barony House is a perfect launch pad for an entire Scottish experience; Luxury Airbnb Edinburgh is very cold and stale by comparison. We are also perfectly located for easy access to the wonders of North Berwick and Tantallon Castle. Oh, did we tell you about our local Craigmillar Castle? Craigmillar Castle has to be seen to be believed! Hollywood has discovered Craigmillar Castle and decided to film Outlaw King, staring Chris Pine about Robert The Bruce, first King of Scotland and it was used in the famous series Outlander.
Do you have a car? No problem. If you keep driving south down our road, you will hit the Edinburgh Ring Road which will take you anywhere. It sure is handy to bypass the city traffic congestion and all the free street parking starts where we are.
We would love to meet you and host your stay in this special city and help you discover what it is like to travel like a local, not a tourist. Have a look at our rooms here.
Why support Luxury Airbnb Edinburgh or another Luxury Hotel in Edinburgh? Support a family instead.
A Luxury B&B / Guest House experience during Special times like Christmas is light years apart from the cold, stale AirBnB. Have a sneak peak at Christmas in Barony House – HERE.
Who ordered Pancakes?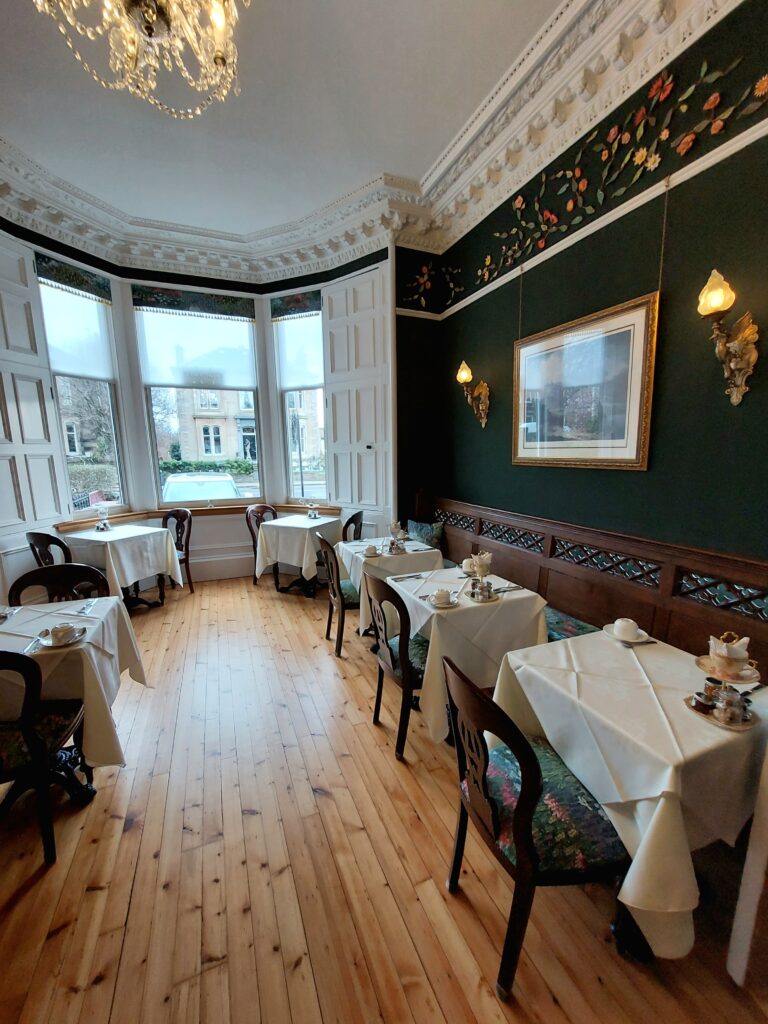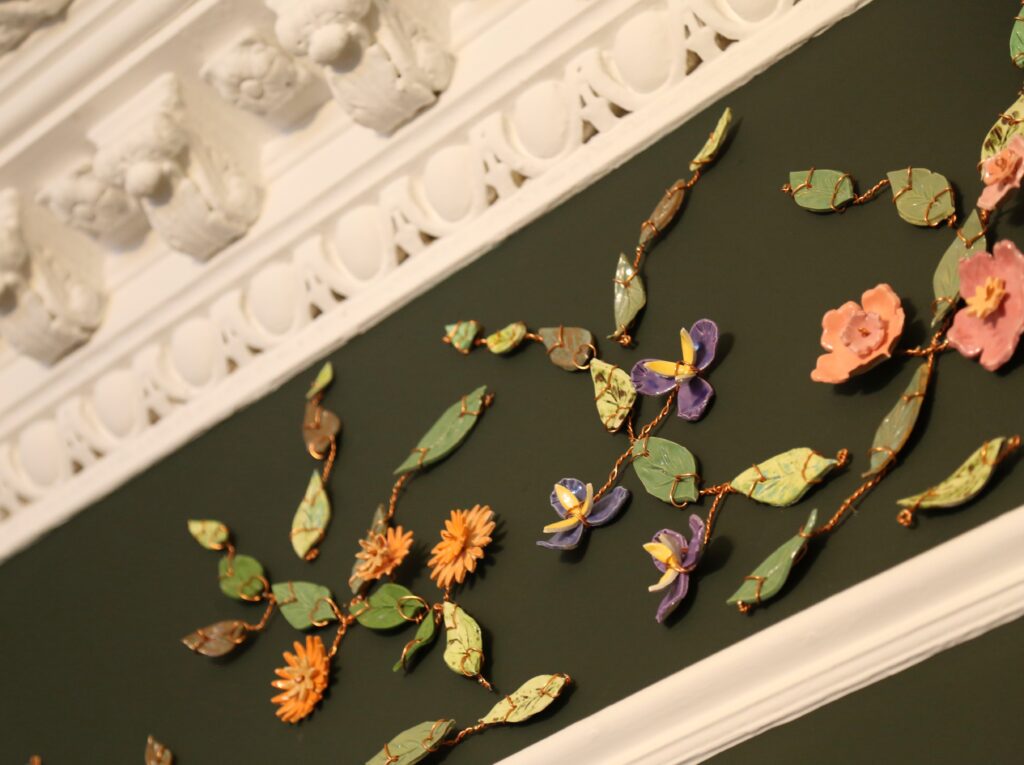 Susan is our cook and our chef – Michelin Star? Noyý but nothing beats great home cooking! Susan is a self-confessed foodie who used to own a food blog which went viral in the United States. Now she is focussed on your breakfast, designing all the Guest Rooms, hand-painting your mugs and raising 3 children!
Attractions after Breakfast?
After Breakfast, you need to checkout our local Castle. Craigmillar Castle is the secret castle in Edinburgh but also the BEST! Below the castle, you can see our visit to another famous landmark – Arthur's Seat (#1 Attraction in Edinburgh) a short walk from our front door then Rosslyn Chapel:
What are you waiting for?
Book your next holiday to Edinburgh with us! Forget about Airbnb Edinburgh when you can have so much more fun in our world. See you soon! BOOK NOW.